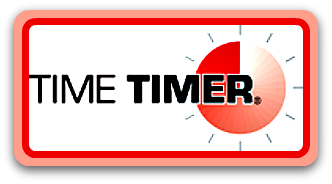 Time Timer
was one of my favorite products to review.
Time Timer's
main product was created over 20 years ago by Jan Rogers in an effort to meet the needs of her then 4 year old daughter. Her daughter needed to "see" time's passage in order to understand it. From this need, Time Timer was born.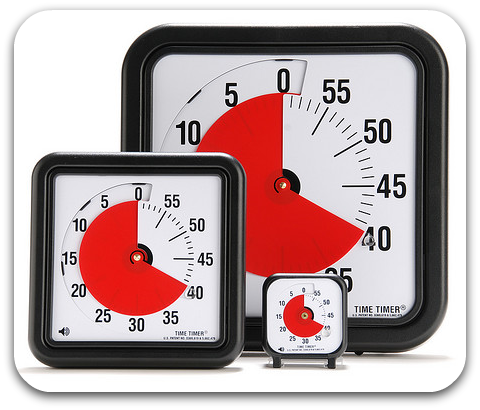 This timer isn't like your normal everyday kitchen timer.
Time Timer
shows the user how much time is left in red as it ticks down the time. This allows the user to physically SEE how much time they have to continue working on their project or simply just to wait, whatever use you choose to use it for.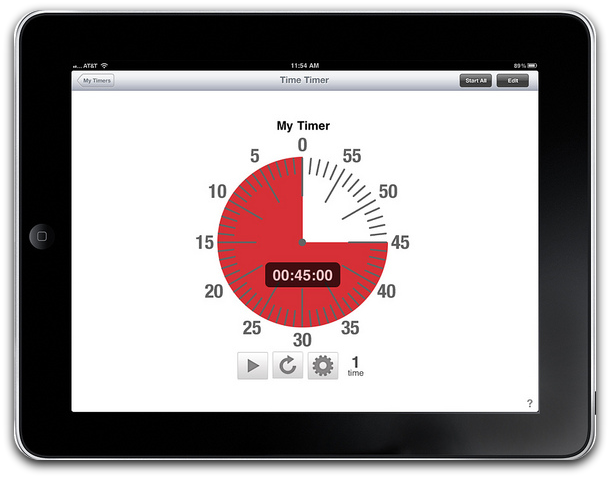 For this review, I was given the new
Time Timer App
free of charge for use with my iPad and I must say I really love it! I have looked for a similar app in the past for my own personal use at home that will allow me to countdown several timers at once in an effort to keep each of my children on different tasks.
Time Timer
allows me the ability to do that.
Each timer is completely customizable. You can select from four colors for each timer: red, blue, green and yellow. You can customize the hours, minutes and seconds for each timer. You can turn on or off the time display and signal. You can select and change the number of times each timer plays. You can also change the sound for each timer to fun tones like Robot, Game Over, Explosion and even a Truck Horn. You can set up to 19 different timers at once!
Simply put, this timer is a whole lot of FUN!! I completely enjoy setting timers and my children love them too. I set up different timers with a different sound each time for them to do chores, schoolwork and various other things. They love hearing the sound go off at the end and it often gets some kind of laugh! Time Timer actually helps make kids chores fun! And honestly, Mom's housework is more fun because of them too. I set my own timers throughout the day the same as the kids to keep myself on track.
I completely recommend the
Time Timer
app to everyone, homeschooling or not. It's absolutely wonderful! You can read more reviews for
Time Timer
at the
TOS Homeschool Review Crew Blog
. But trust me on this one, this is one app you will LOVE!
*Disclaimer - Time Timer and TOS Homeschool Review Crew gave me this app for free in exchange for my honest-to-goodness opinion to be shared in a blog post on my personal blog. No money was exchanged for this product.