A couple of years ago, I was hanging out on Facebook when I received a friend request from a new program called
Zane Education
and it's managing director Nicholas Tee. At first, I was a bit iffy about adding Nicholas and
Zane Education
but I quickly realized what an amazing resource this program is and what an amazing person Nicholas is too. I followed my instincts and found two great things in one place.
Zane Education
is more than just your average online study program. This program was created with heart to help excel learning to it's limits. And each year the program increases making it bigger and more useful for students all over.
Zane Education
provides approximately 2000 educational videos in various subjects for students and teachers to use in learning. They provide a quiz database of 23,000 multiple choice questions in 11 different subjects. More than 260 curriculum topics are available in grades K-12 with this program, every day.
The program caters to the child, allowing both advanced students and remedial students to learn at their own pace and with their own learning style. Closed captioning is included for the videos so those who learn better through reading than listening don't miss out. Sound is included so that audio students learn well too. This is extremely helpful for special needs students who may be using the program.
For this review, I was provided with a
Gold Membership for Zane Education
. When I log in the first thing I see is my Members Area showing my program information, as well as videos available to me in this program. A quick walk-through of the program is also available on this page to help get me started. A download guide is also provided for future use of the program.
The
Zane Education
website itself is filled with useful information on the program, as well as tons of bonus things to use educationally. Every page brings you to something completely different from the Classroom to Homeschooling to Special Needs. There is something there for everyone and every need.
The video section allows the program to be used as a whole or broken down by subject. You can also search by grade level for videos that fit your child's grade. A glossary, encyclopedia, dictionary and thesaurus are also provided for teachers and students use. Quizzes are also provided and broken down the same way.
In the Study Center, you can find the full glossary, encyclopedia, dictionary, and thesaurus, along with downloads and more. This extensive program works together to provide a fun and thorough learning experience for all students. The arrangement of the program helps to make planning easy for teachers as well.

Zane Education
is a program that my family has enjoyed for a while now. Educationally, it is one of the best programs I have found for my own children to use. We do use it as a supplement to our regular studies but when we do we learn a lot. It is well worth the program pricing and the time put into using the program. My children enjoy the videos and the quizzes and I enjoy the ease of access as well.
Zane Education
is available at
www.zaneeducation.com
. There are four membership options available.
Basic
is free and the version I have used for a while now.
The
Gold Membership
is the best for the value at $17.99 a month or $197.89 a year.
The
Silver Membership
is great for those with a child in one grade level, providing only that level for the month or year at $12.99 a month or $142.89 a year.
The
Bronze Membership
provides all videos in a specific subject for a year at $8.99 a month or $98.89 a year.
There is also a
Topic Master Membership
available allowing access to one topic only for $5 a month ($5 for 30 day access to the topic).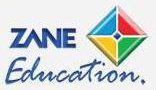 http://www.zaneeducation.com/