Leadership Garden Legacy
is a fully enriching curriculum created to empower children with Leadership skills. This extensive program grows a leader within the student by developing respect, cooperation, team work and more.
Leadership Garden Legacy
builds self-esteem and character within.
For this review, I was given the following: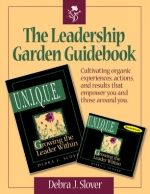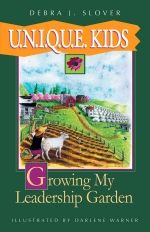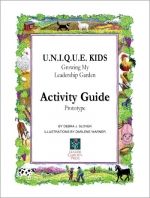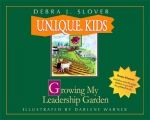 After reading through the program materials, we used the
U.N.I.Q.U.E. Kids
program over the review period once a week.
U.N.I.Q.U.E. Kids
tells the story of Hugh, a sweet little lost sheep who comes across the Leadership Farm out of the blue. Leda consoles Hugh and shows him how to be courageous, growing the leader within him. This journey with Hugh greets many characters and teaches lessons that help leadership grow.
This story book was absolutely adorable. The 125 page book is fully illustrated in color bringing the characters of Hugh, Leda and the Farm to life for the reader. My children and I found the story captivating and did not want to put it down. We honestly ended up reading more than the week lesson plans called for simply because we enjoyed the program so much.
A big bonus of the story and program is the
MP3 Audio Downloads
. These allowed my children to listen to the story on their own time, which they really enjoyed. It reinforced what we had already been reading, allowing them to repeat the lessons as much as they wished to hear them.
The
U.N.I.Q.U.E. Kids' Activity Guide
is also fully in color. I chose not to do all of the suggested activities and I adapted those activities I did choose to use to fit us. For instance, the first activity is to plant a seed and watch it grow. I chose not to do this activity but we did label the plant parts and discuss them in relation to the things we learned through the story and book.
Another activity my older daughter enjoyed was using the
accompanying journal
as we worked through our lessons. She was able to write and draw out her thoughts and feelings through the suggestions on the journal pages. This was a huge plus for her, since she enjoys any lessons that she can be artistic while completing.
I believe my children actually learned to get along better with one another through using
Leadership Garden Legacy
and that was definitely a lesson they have recently needed. I find them working things out between one another daily, trying to get along instead of arguing as had become habit with them. I also benefited from the lessons, realizing that Momma needed to rethink how we work together daily so that we all get along better in our home.
Leadership Garden Legacy
was a great program for us to use and one we will definitely work through again and again, just to keep the things we learn fresh in our home.
Leadership Garden Legacy
is available per item or in bundles for purchase.
Adult Empowerment Toolkit - $47.57
Family Empowerment Toolkit - $76.25
Click image to read more reviews!!!