The Intelligent Math Facts Game
Have fun and build confidence!
We had so much fun with
Math Rider
last year that we decided to review it again this year!
Math Rider
is a fun, interactive math facts game created for kids of all ages and stages learning important basic math skills.
Math Rider
is a game that children will want to play again and again all the while learning in the process.
Math Rider
teaches the basic skills of addition, subtraction, multiplication, and division. Children create a character who will be riding Shadow the Horse across the Land of Ray. The Land of Ray is a beautifully designed matte-painted fantasy land that children will greatly enjoy.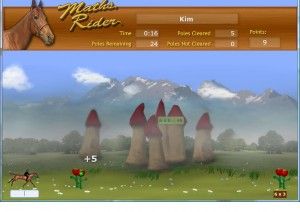 As children work through their quest they will find magical flowers, gems for elves and they even rescue a princess all while working on their math skills. There are four quests from easy to master to complete. Rewards change throughout the quests as children unlock and complete their missions.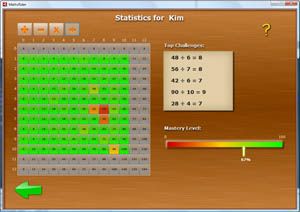 Math Rider
allows for more than one child to use the system learning needed facts. This worked well for us since we have three children learning at different levels currently. My oldest daughter truly enjoys this program while she's working on her math facts simply because there is a horse involved. She is my animal lover. My son loves the simplicity and ease of the program. Because of it's easy to use programming, I plan to start my 5 year old on it very soon.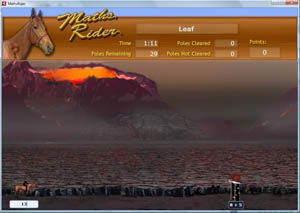 *Additional photos used were from my review of this product last year: http://www.luvnlambertlife.com/2012/02/tos-review-math-rider.html