From
Baker Publishing Group
, written by Mary Ann Kinsinger and Suzanne Woods Fisher comes the story of a kind and mischevious Amish girl you won't soon forget. Every day with Lily Lapp is a new adventure. Life with this little girl is never boring.
Come see what life with Lily and her family is like in
The Adventures of Lily Lapp Book One: Life with Lily
. Five year old Lily lives on an Amish farm in upstate New York with her parents and her little brothers. Lily has a new little brother that she isn't all that sure about.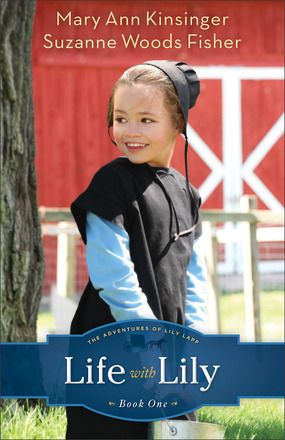 Seems life has a lot of change in store for little Miss Lily. New baby, a new teacher and her eyes are opening to a whole new world around her. Lily Lapp is growing up Amish. Come see what
Life with Lily
is all about!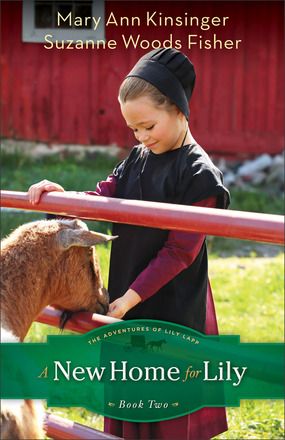 See what life is like for Lily now, in a new town where she has to learn to make new friends all while still finding adventures to keep her busy. Lily meets Aaron Yoder, a boy who drives her crazy and later Lily finds heart to help rescue. Lily also receives a new gift: another baby brother to love and grow with in her many adventures, though Lily has yet to understand why God doesn't give her a baby sister.
The Adventures of Lily Lapp
is a wonderful series with more books to come. Each adventure with Lily is better than the last, as readers watch Lily grow up and follow along with her life and her mischief through her story. Lily's books will be a wonderful addition to homes every where.
These books are written with children ages 8-12 in mind. At 272 pages, they are rather good sized chapter books. Each chapter has a title, allowing young readers to break the stories down into manageable portions. This also allows educators/parents to assign chapters to read a little easier.
My 10 year old could not wait to read about the life of Lily Lapp and immediately jumped into reading these books. I allowed her to read them for leisure. We will definitely be adding more books from the Lily Lapp series into our home in the future as they are released.