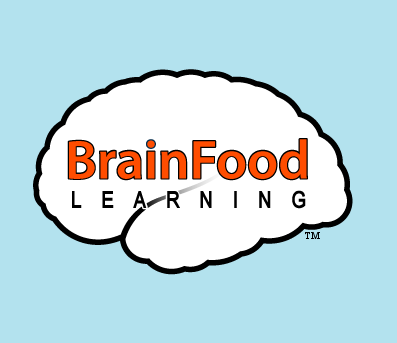 From
Brain Food Learning
comes
The Fascinating World of Birds
! Through this DVD, your child can learn important facts about almost every bird type imaginable. The Fascinating World of Birds teaches your child important tidbits by showcasing each bird type in a information packed portion of video.
I knew The Fascinating World of Birds would be a HIT in our home because my children absolutely LOVE to learn about Birds and Nature. We already have several bird watching apps on my iPhone so we can learn specifics about the birds we come across when we are out in nature.
The Fascinating World of Birds showed us some of these birds in their personal environments.
The Fascinating World of Birds
takes you to the birds habitats. It teaches the purposes of feather types, beaks, claws, and so much more. It shares with you how each species of bird differs, how even some of the same species differ from each other and how the bird is adapted to the environment which it is found in.
That's not all. The Fascinating World of Birds also teaches you about how each bird raises it's young. This video shows you how the bird hunts and lives every day. The Fascinating World of Birds takes you into the birds own fascinating world.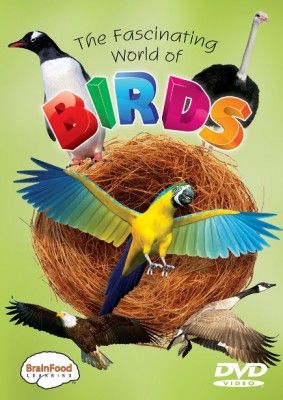 The DVD can be played all the way through, showing every bird episode continuously. This option also plays straight through each review portion. This is the option we used when reviewing this video. My children were able to grasp the video as a whole learning important pieces of information while viewing which we then discussed afterwards. Each took a different lessons from the video and different pieces of information which they have shared with each other in the past few weeks.
The DVD can also be played section by section by choosing the Birds option on the menu screen. This allows you to concentrate on one type of bird, instead of all the birds at once. The review portion allows the user to choose only a review of certain sections, allowing you to quiz your student without covering all the information at once.
As an added bonus,
Brain Food Learning
has recently released an accompanying PDF study for each of their videos. These additional lesson worksheets help to reinforce the lessons provided on their videos. We did not get these worksheets in time to complete with our earlier review of this video but I was able to print it
off for my older daughter to work through. The questions and answers were easily completed by her and the extra lesson activities were enjoyable to her as well.
The Fascinating World of Birds
would make a great lesson addition for students learning about Birds. It could be used as part of a unit study, zoo lesson, or along with any flying creatures study. The video covers a wealth of information that would be beneficial to anyone learning about birds.