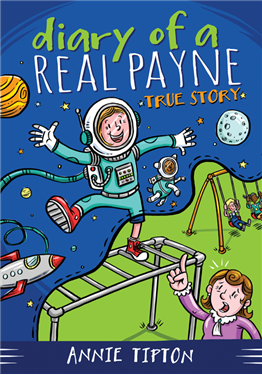 The star of the book is Emma Jean Payne. As most of you know, Emma's a name favorite around here and the short version of my own sweet Emmalee. We actively seek out books using her name for her to read, so she was pretty excited to receive this one.
Emma Jean, otherwise known as EJ, lives in a super small town - the town of Spooner in Wisconsin. Population 2500. The town I grew up in, where my own Emma was born and lived the first years of her life, has a population of 2465. Georgetown, South Carolina, where we currently live, has a slightly bigger population of 9092. Still a small town in my book.
EJ plays an angel in the Christmas pageant somewhat reluctantly, as did my Emma, joyously when she was a little girl. Their age is a bit different but my Emma enjoyed this shared fact.
EJ has a Cockapoo Mix dog named Matthew Cuthbert T-Rex Payne and Poodles are a favorite of my Emma's. Emma's dog is a black lab named Hunter.
Emma LOVES to journal in her diary and so does EJ. Reading EJ's journal has actually helped Emma fine tune hers and helped her to create better entries when writing. She is always jotting things down and now she's doing so even more, including clippings, drawings and so many extra's that she never did before.
As you can tell, Emma and EJ have a lot in common and that makes a great book in the eyes of my 10 year old. Emma really enjoyed reading the
Diary of a Real Payne: True Story
by Annie Tipton. She enjoyed the illustrations throughout the book. She enjoyed the diary sections which made her feel like she was really reading EJ's diary. She felt like she had a friend in EJ, as the story unfolded.
Emma looks forward to the second story in this series which is set to release in March 2014. This book is written from a Christian perspective so even though EJ's antics may not always be the best, they have the best interests at heart to guide my children in the lessons they learn through Emma Jean. That is a wonderful, blessing in itself.
This is a book Emma cherishes and will one day pass on to her little sister to cherish as well. She's already read some of it to her and shown her the pictures drawn within. The illustrations have peeked Emma's art interest as well. She's considering drawing for children's literature at this point but ever the artist, she is always changing her mind.