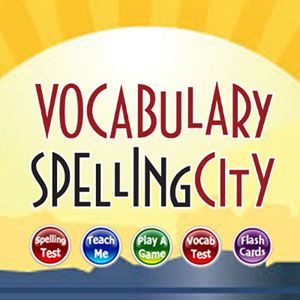 If you can remember my review from last year, then you'll remember how much we LOVED
VocabularySpellingCity
! This website is amazing for teaching spelling and vocabulary, all in one place. Designed to be fun and easy, one could not ask for more!
VocabularySpellingCity
helps you, as the teacher and parent, set up lessons that work for you and are manageable. Through interactive gaming, students learn what vocabulary or a word list that you have set for them. Best thing is that
VocabularySpellingCity
also helps you keep track of it all, all in the same place.
All you have to do is:
log into a parent account,
set up a classroom,
add your students,
set the lessons either by choosing premade lessons or creating your own
and your children can get started.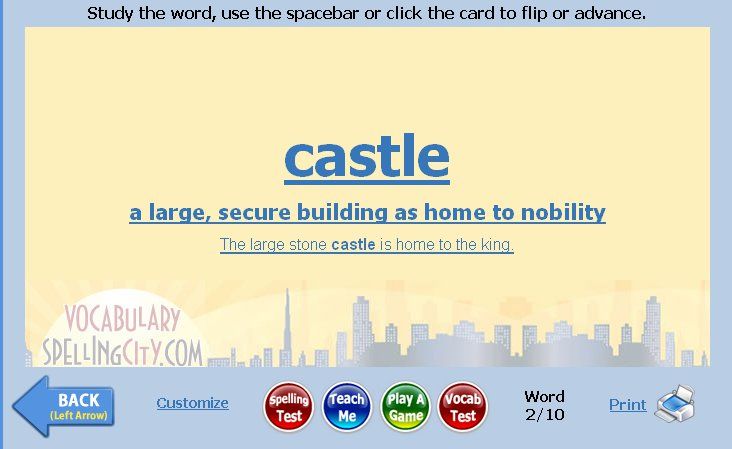 special learning activities for each child's grade level
assign different lists to individual children
record test results and create accountability for lessons
import lists
create flashcards to use online or print
teach definitions, antonyms, synonyms or parts of speech for the spelling or vocabulary lists chosen
There is so much available through
VocabularySpellingCity
to make learning easier and ensure children are thoroughly learning both spelling and vocabulary through their online lessons.
VocabularySpellingCity
can also be used off the computer by printing out worksheets, flashcards and other resources for expanding lessons offline.
Through
VocabularySpellingCity
, you can find list for Science words, Social Studies, words that rhyme, abbreviations, word families, words with more than one meaning, the Dolch-sight word lists and even more. You can also find Language Arts lessons on nouns, parts of speech, compound words, figurative language and more. Extra helps for handwriting and spelling are also available.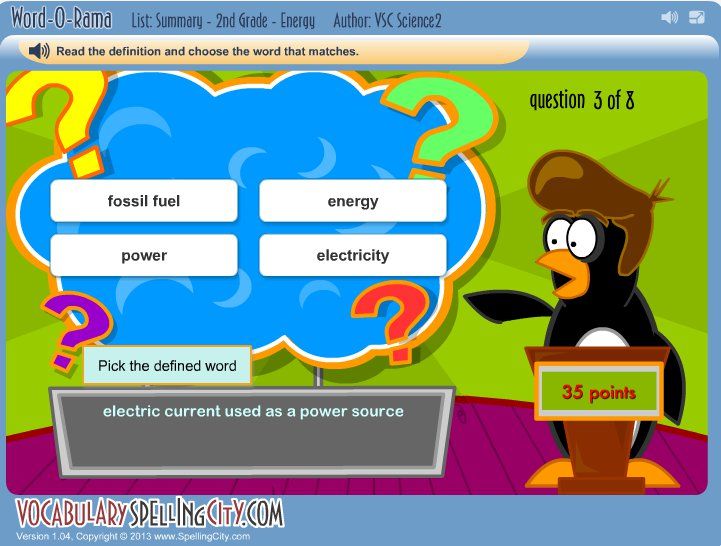 In the
Premium account
you can add up to 5 students and customize each account to the child's grade level. I personally chose not to set grade levels for my children but I did set lessons for each by assigning them to each student as they fit to my student. I allow my children to work on word and vocabulary lists that fit what we are learning. I simply input what words we are learning for the week and
VocabularySpellingCity
does the rest for me. My child can then log-in and complete their work as assigned for each week. It doesn't matter what time they go on to use the program. It will be there when they are able to get to it.
Now I've said this website is super easy to use throughout this review but if for some reason you find yourself lost or stuck, there are lots of videos to explain just what you need to know. There are even videos for the student lessons at
VocabularySpellingCity
. Everything you need is right there at your fingertips.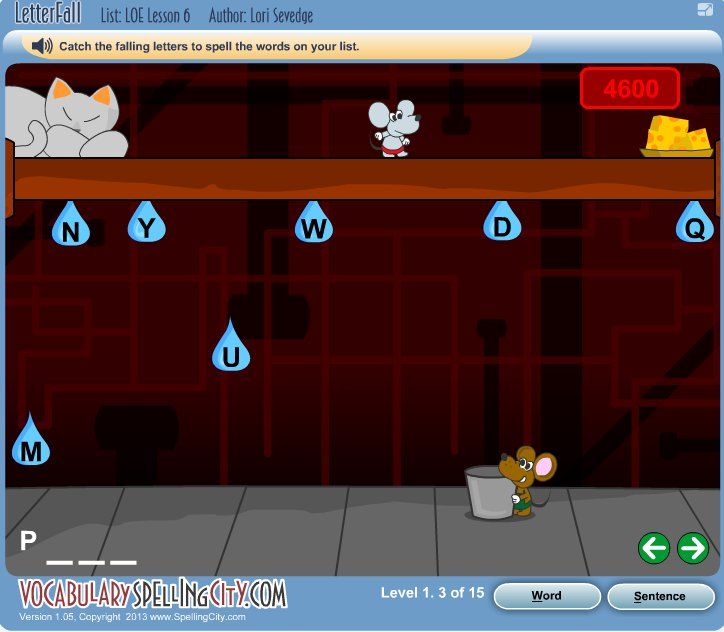 You can use
VocabularySpellingCity
for free but you won't get the extra writing and vocubulary options that are available with the
Premium membership
. However, you still get plenty of activities and it's a great way to try out the program, which can be used with all students in grades K-12.
Premium account
game extras include:
Vocabulary Test Me
Flashcards, which I mentioned several times above
LetterFall
Sentence and Paragraph Writing Practice
Match It for Sentences and Definitions
Which Word? for Sentences and Definitions
Word-O-Rama
Crossword
and Parts Of Speech
Each of these extra games allows more detailed instruction and more fun for the lessons being taught.