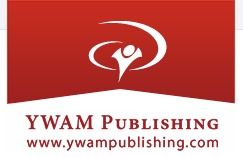 George Washington is the first President of the United States and one of the most well-known names of U.S. History. He is a favorite in our household and a person that we each truly look up to. So when I heard that
YWAM Publishing
was offering to allow the Schoolhouse Review Crew review their book
George Washington: True Patriot
from the Heroes of History series, I was excited!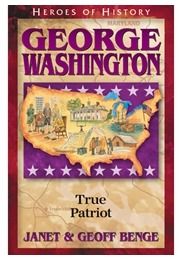 We always enjoy reading books on George Washington. Washington traveled here, to Georgetown, SC in 1791 and visited several nearby places. He was greeted here by cannon fire and uniformed Infantry before moving on to his next destination.
Living in Georgetown, in close proximity to Charleston, SC, we are able to personally visit the places where President Washington walked, attended balls, had a meal and even lodged for the night. Washington saved a tree on a nearby plantation that we have seen first hand and he left behind a legacy that myself and my children can look up to.
George Washington: True Patriot
only proved that to us even more.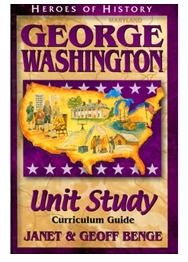 To go along with the book, we were given a PDF download of the
George Washington: Unit Study
Curriculum Guide in two parts. Part one is 64 pages long and begins with sharing a photo of George Washington himself with birth and death date below. The entire PDF is in black and white, making printing more efficient.
There are 9 sections and 2 appendices in the
George Washington: Unit Study
and it was specifically created to go along with the book,
George Washington: True Patriot
. The unit study reinforces creative writing, critiquing, History and Geography concepts and so much more. The entire guide is set up to allow the teacher to pick and choose activities that will work with their student's learning style and abilities. The unit study can also be easily adapted for group studies which worked great for us!
The guide begins by teaching the student about Key Quotes speaking of Washington's life and related to the United States personally. There are suggestions for setting up a display corner to focus on certain aspects about George Washington which will be covered during the reading and study of the book. Chapter questions are provided to further expand on the lessons and to check comprehension of the readings during this study.
The 4th Chapter is called Explorations and provides the meat of the study in suggesting Essay topics, audio, visual and art projects which bring the study to life. These explorations show what the reader is learning and bring Washington to life. Combined with Chapter 5's community links, this really challenges the student to expand lessons past the book itself.
In the section labeled Social Studies, the student will focus on Vocabulary, Geography, time line events and similar lessons. Connecting into the lessons in Exploration, these build a thorough lesson for the story of George Washington's life. They can be expanded further through the suggestions in the Related Themes section of the unit study. There is also a section on resources that shares other books to read and movies to watch which help to expand lessons even farther.
Part two of the
George Washington: Unit Study
provides a fact sheet on George Washington, complete with photograph. It also includes a map of the Eastern United States and a map of Virginia and West Virginia to use along with the study. A timeline finishes up this 4 page section of the Unit Study.
My family and I greatly enjoyed reading about President Washington's life and his belief in the United States, as well as his belief in God. His Biblical foundation was apparent in every section of the story and showed the values that he wished for all Americans. It was nice to read of the man who began the country and projected his faith onto the new nations beginnings.