We have been huge fans of Aurora Lipper at Supercharged Science for quite some time now. We were introduced to Aurora several years ago through various homeschool resources.
Supercharged Science
came highly recommended to us in the early days of our homeschooling adventures.
I was very excited when this review became available because I knew that the kids would LOVE using Supercharged Science again in our homeschooling. I took this knowledge and immediately signed up to join in on this review. I was so excited when we were chosen to work on it. We were gifted with a 6 month subscription to
Supercharged Science's e-Science Premium Membership
.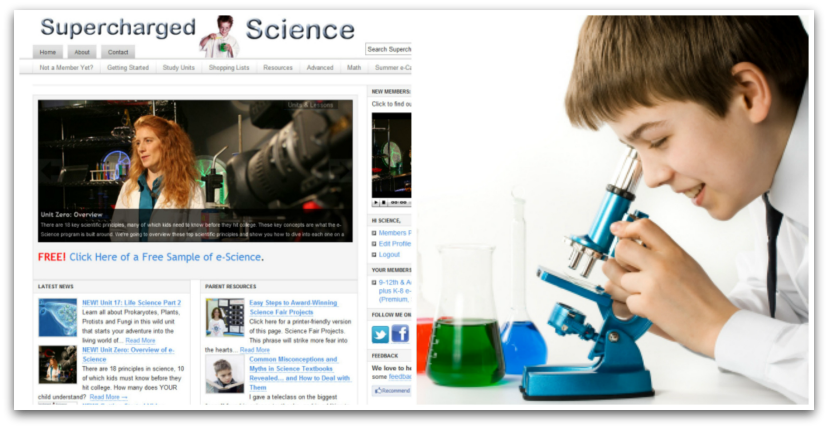 Supercharged Science
is a wonderful science education program created by Aurora Lipper, as I mentioned above. Aurora's love of Science truly shows through in her work and her creativity in this program. Designed for all ages, there are different levels of this program to be used for different ages. There is the K-8th grade program for younger students and the 9-12th grade program for those High School aged students. Both programs provide a full curriculum to learn from for the year.
The thing we love about Supercharged Science is that it's online and Aurora does the teaching with minimal experience and participation on my (the parent/teacher's) part. That's right, I can log into the website, sit the kids down and let them work through this program without much thought or help from me.
Supercharged Science provides wonderfully thorough videos for students to use during their lessons. These videos cover what the student needs to learn right on the computer screen. There are also lists that I can easily print out and carry with me to the store to purchase the necessities for any experiments that need completed. This makes it super easy for me to get what's needed then allow the kids to work through the chosen experiment at home.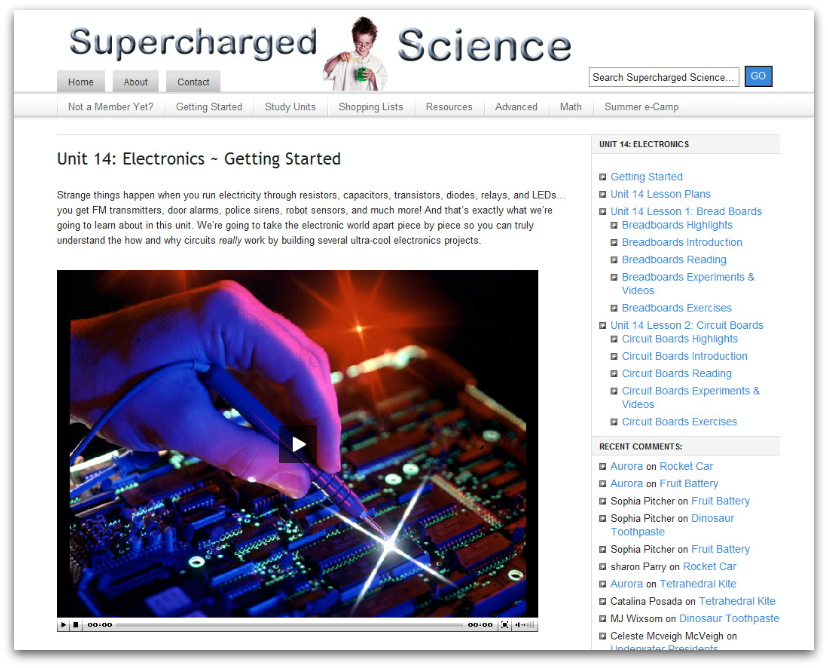 I don't want you to think that because Supercharged Science is such an easy to use program that it isn't thorough. Aurora Lipper is a Rocket Scientist who believes in teaching all about what she loves: Science. She provides fun, thoroughly thought out lessons much better than I ever could myself. She has put a lot of time into her website to provide children with a Science education that rivals no other. Her enjoyment really shines through in every part of Supercharged Science!
Depending on the program that you choose, you will be able to choose a level that fits your students. Each level is different and you can choose by grade level or topic what you wish to teach at that time. For us, it's better to learn by topic.
Each unit begins with a Getting Started section. This tells what we will be learning in the Unit. This is followed by the unit download which contains information necessary for completing the unit. There is also an available shopping list to help us prepare ahead of time. Then you dive into the unit and work from there. Most of this was completed by my children on their own but only because we were already familiar with Supercharged Science.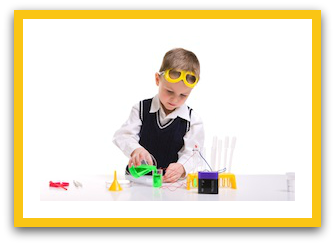 Supercharged Science
covers topics like Mechanics, Matter, Sound, Light, Magnetism and much more. Each unit teaches the specifics of the topic in a way children can easily understand. There are also bonuses sharing great Science Projects and lessons with Math.
Supercharged Science
is available for a monthly fee of $57. This gives you access to full K-12 level plan. You can gain access to the K-8 grade plan for only $37 a month if you choose.
You can also find Supercharged Science in the following places online for more information: